Currently not accepting new treatment clients.
A Registered Psychologist in Abbotsford, BC
Often, when people make the first appointment with me, they have been struggling with issues that they have found difficult to manage on their own. They often worry the problems may not change and come to therapy feeling discouraged.
My approach is from a client-centered perspective. As a
therapist
, my goal is to work directly with clients to help them understand themselves better and to move toward healing and growth in a supportive environment. I believe therapy can often be challenging but I make efforts to ensure clients can manage the pace of treatment. Clients are encouraged to build on their strength and make improvements so they feel better connected to themselves and the people around them.

The Areas in Which I Have Been Able to Assist Clients Include
Adjustment to Chronic Health Conditions
Anxiety (Including Panic Attacks and Phobias)
Burnout
Chronic or Persistent Pain (From Injuries and Illnesses)
Depression (Including Grief and Loss)
Historical/Childhood Abuse
Interpersonal Difficulties (e.g., Conflict, Trust Issues)
Low Self-Esteem
Marital/Relationship Issues
Other Childhood Issues
Other Traumas
Post-Traumatic Stress Disorder (PTSD)
Sexual Abuse and/or Assaults
Stress Management
In the initial sessions, I evaluate clients' needs and determine which type of therapy would be most beneficial. Therapy is a catalyst for change, and I look to find the best way for clients to grow and move forward. The approaches I most commonly use include: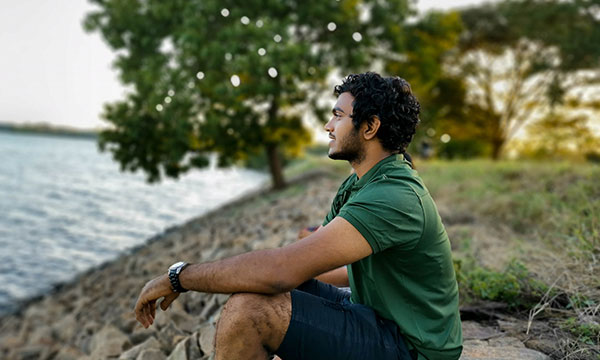 Cognitive Behavioral Therapy (CBT)
Our thoughts have a huge influence on our feelings and behaviors. Although we tend to focus on other people, situations, and events, it is our thoughts that influence our perception and interactions. Often, anxiety and depression stem from these irrational thoughts. Cognitive Behavioral Therapy (CBT) is used to help clients understand and manage emotions by changing the thoughts associated with the situation. We initially focus on increased awareness of the connection between thoughts and emotions and then work to challenge and restructure the process. CBT tends to be a brief, fairly structured therapy focused on presenting complaints. It includes an educational component and clients are often given "homework" as part of the process.
Interpersonal Therapy (IPT)
We all have relationships of some kind whether it is with coworkers, friends, family members, partners, or children. To some degree, we not only have need for intimacy but also want to protect ourselves in relationships. Sometimes when there are struggles in relationships, people develop anxiety and depression. Interpersonal Therapy (IPT) is also a time-limited therapy, but the focus is somewhat different from CBT. We focus on the social relationships and stressors that are contributing to clients' distress. The central idea is that mood and anxiety can be improved by looking at the emotional connection to others in the clients' lives. We look at past patterns in relationships and challenge clients to make changes in their interpersonal style (i.e., change the pattern of interaction).